QUANTUM HERESIES: Poems by Mary Peelen
Available from Glass Lyre Press, your local bookstore, or Amazon.
View THE TRAILER for the book by Amanda Davidson (2 minutes) 
Purchase the book from the publisher –>  HERE
Or from Amazon –>  HERE
Words about Quantum Heresies 
In these lithe, contemplative poems, Mary Peelen faces the complexities of life—and death—and works to solve them. Peelen's mind is a wonder to inhabit; she leaps effortlessly between world and interior, calculation and metaphor, so gracefully that each conclusion feels as though it can be the only correct answer, the sole solution. If anyone can manage the math to or from the divine, it's this poet.  —Leila Chatti, author of Tunsiya/Amrikiya
Mary Peelen's spare poems pulse with what they contain and describe—in both the imagistic and the mathematical sense of the word—harnessing the power of the sciences to navigate the chthonic worlds of illness, loss, and desire on both personal and planetary scales. Peelen denies the divisions of mind and body, art and science, precision and ardor. Her poems resonate with allusion (Lady Lazarus's hair as a supernova) and sound (copernicium, ununoctium). Peelen unveils new ways to make sense of our complicated, contradictory world.  —Elizabeth Bradfield, naturalist and author of Once Removed
Mary Peelen's poems use the vocabulary of physics to tell a story. Just as there are patterns in nature, Peelen creates patterns of language through repetition and parallelism. She moves suddenly and seamlessly between the ethereal world of science and the everyday world: "Optimistic as Midwestern girls," she writes, "we  dreamt of quantum entanglement,/ our cliquish leap into brilliance/ about as probable as photon emission."
—Radar Poetry
QUANTUM HERESIES: poems by Mary Peelen (Glass Lyre Press 2019)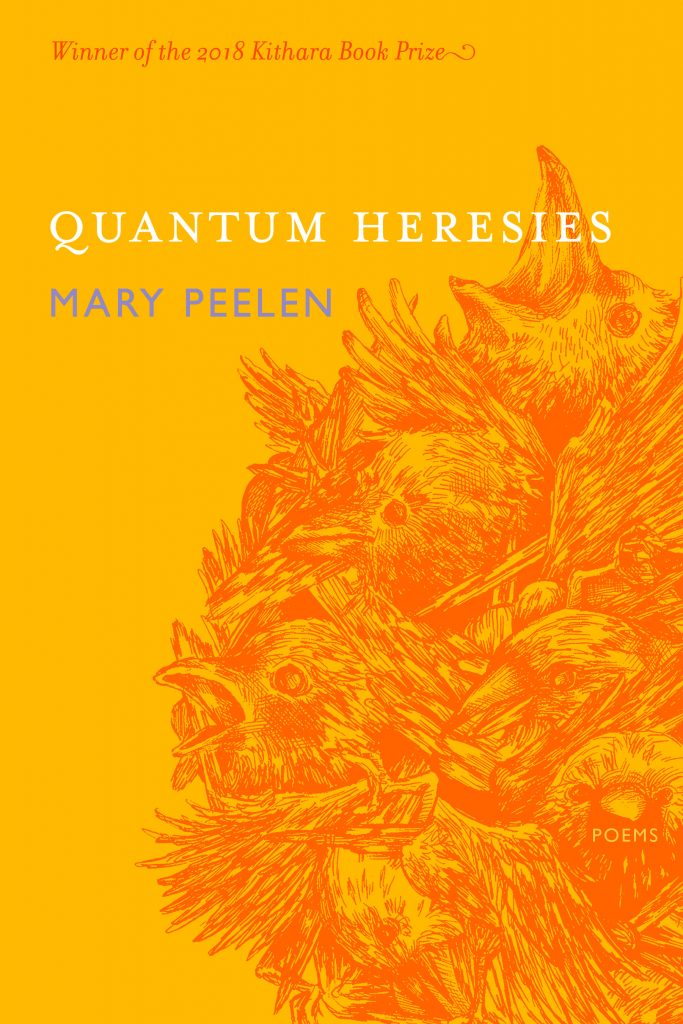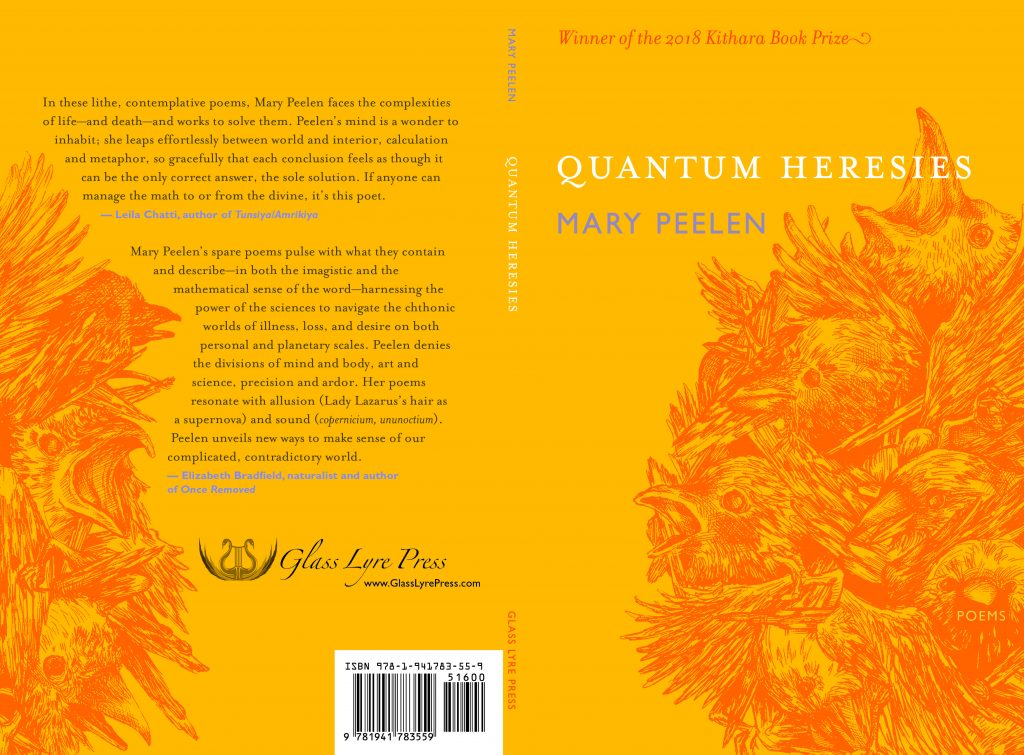 About Mary Peelen
View the TRAILER for the book HERE.